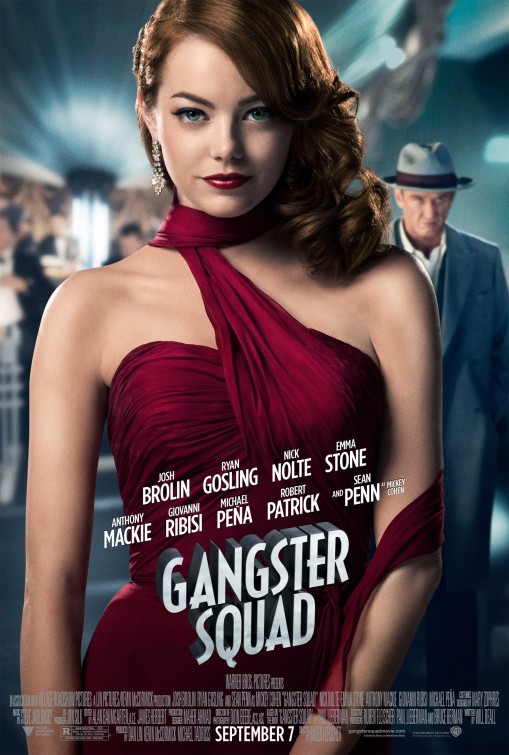 Gangster Squad is not L.A. Confidential. It is not The Untouchables, although it borrows enough plot points from Brian De Palma's film that you'd be forgiven for getting them confused. The reason why you can't compare Gangster Squad to some of the better old-school gangster movies of the last few decades isn't because it's bad, it's because you couldn't possibly take any of this seriously. Either that's the point, and it's an awesomely cheeseball Dick Tracy riff for a new generation, or the filmmakers have such a wildly unconventional definition of quality filmmaking that their madness deserves to be studied in clinical trials. Either way, I guess I'm recommending that you see this film.
Format : AVI at 1 806 Kbps
Length : 1.42 GiB for 1h 52mn 42s 960ms
Video #0 : MPEG-4 Visual at 1 668 Kbps
Aspect : 720 x 304 (2.36 at 25.000 fps
Audio #0 : AC-3 at 128 Kbps
Infos : 2 channels, 44.1 KHz
Torrent download:
http://topfiles.me/nyvyDQbpEc
or
http://filenix.com/nyvyDQbpEc
_________________
Even if you are my friend, rules are rules, no exception!
Do not forget that, I am the ADMINISTRATOR and I respect the rules with blood!
All the members are equals in rights, if a member is a friend with an ADMINISTRATOR, doesn't mean he's superior than other members!